I haven't forgotten about everyone just craziness. Bts is like Christmas for me and in the middle of all of that training 2 new Mgrs and a stock associate and 2 new part timers. I pooped when I get home today was my first day off in 10 days working 50-55 hrs. Shoo I'm to old for this!!!
I have lots of pics and new stuff goin on.
Love the red and white makes me think of red work.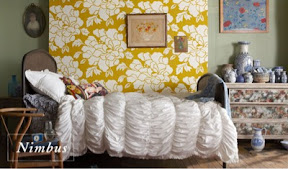 Mustard one of my favorite colors
And this love it don't know how to play but I just can't get enough of this aqua teal color.
Hope everyone's staying cool we are about to break a record for heat. The humidity is horrible too.
Marilyn