As promised I have some pics!!! Some of it is just random stuff.
My dining room being prepped for the hardwood flooring ( we are changing the wall color to a blueish aqua color).
My studio from the street I just love the lanterns. We are going to paint the floor and the insides of the doors on Friday. Again a crazy blueish aqua color but darker than in the dining room.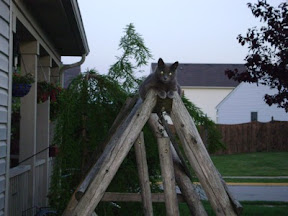 This is Casper my stray for 2 yrs. I named her Casper because I never saw her she would see me in the house and run off scared to death. When I started feeding her I should have changed her name. She now lives with my mom inside.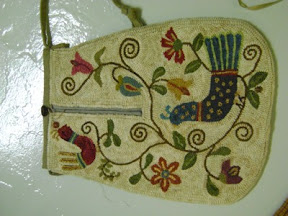 Love this purse it's one from the workt by hand weekend that someone made. (sorry it's side ways I'm just lucky I got the pics on the ipad let alone figuring out how to turn it).
This is Paxton (aka the shoe monster)
Had to buy another pair and have them brought to me by another store mgr because we didn't have my size. BAD BOY!!! 7 prs know between mine and the other half!!!
His moms miss willow. Isn't she cute? Well don't try to pet her she cujo!!! She hates everyone!!! I don't know why because when we got her she wasn't that way. But the boy LOVES everyone so he makes up for her.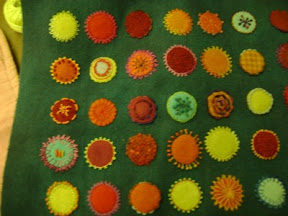 Love these I'm Gunnar do a piece like this to practice my stitches on. Of course mine won't look like this these are sue spargo's and she the the stitching goddess!!!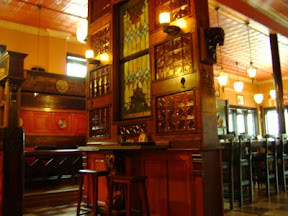 This is a teaser for my next post!!! Awesome it's our local Irish pub cook mc doogals.
Have a great night!!! ;0)